Reminder: Eskalia's Charity stream of FFIX goes live March 11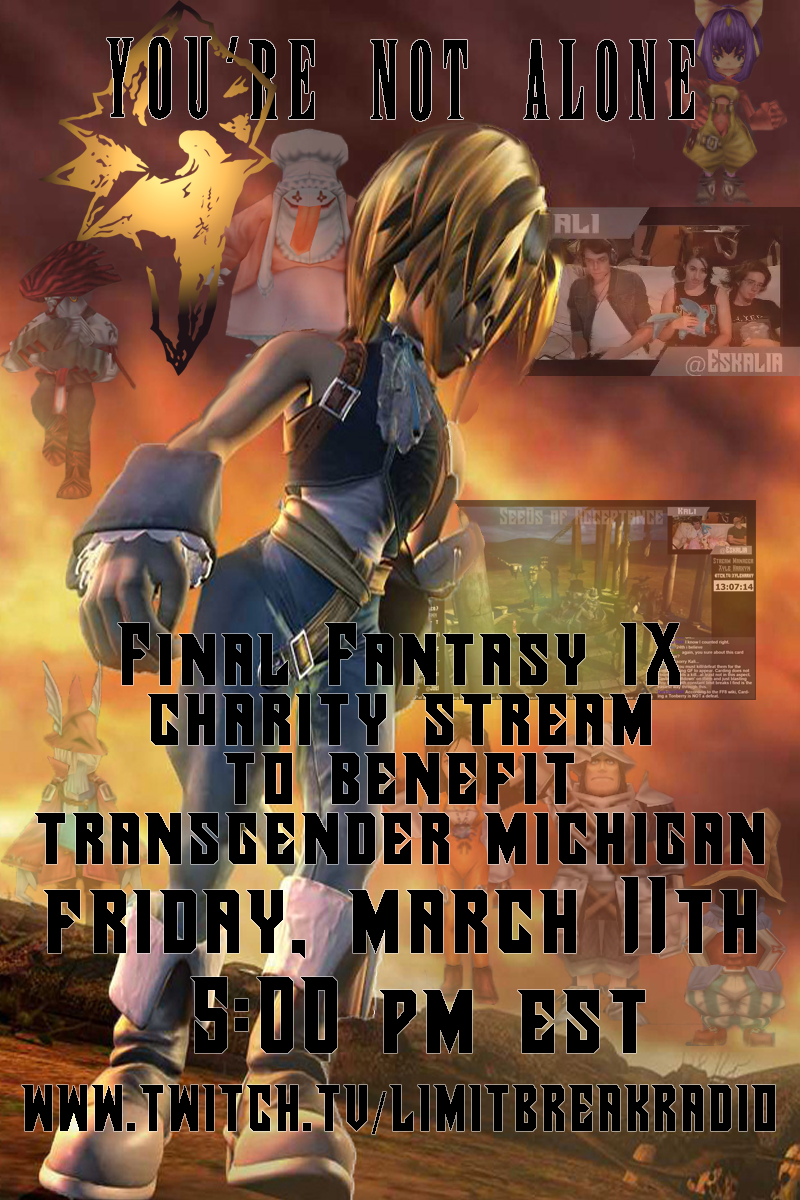 A friendly reminder that Eskalia from Limit Break Radio will be hosting a charity stream next Friday, March 11th starting at 5PM EST at http://twitch.tv/limitbreakradio. Titled "You're Not Alone", Eskalia will be playing Final Fantasy IX straight through, start to finish. All PayPal donations received during the stream will benefit Transgender Michigan.
Check it out, and donate if you can.